Our Local Governing Body
Eileen Flynn

Chair

Governor with responsibility for safeguarding

Trustee with responsibility for safeguarding

Aileen Morrison
Headteacher
Phil Serle
Support staff representative
Sam Williamson
Governor with responsibility for Special Educational Needs
Kerisha Stephenson
Governor with responsibility for Children in Care and Young Carers
Emma Gundry

Governor with responsibility for Pupil Premium

Governor with responsibility for Finance

Christine Townsend
Vice Chair
Samuel Canterbury
Governor
Contact Information
If you wish to contact the Chair of our governing body, Eileen Flynn, you may do so by:
Writing to: Chair of St Matthias Local Governing Body, c/o KnowleDGE Academy, Leinster Avenue, Knowle, Bristol, BS4 1NN
To contact the Clerk to the Governing Body, Elizabeth Jahn email ejahn@msnpartnership.com
To contact the Chair of the Governing Body, Eileen Flynn, email eileen.flynn@msnpartnership.com
MEET THE GOVERNING BODY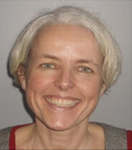 Aileen Morrison, Headteacher
Aileen has worked at St Matthias since 2006 and been Headteacher since 2014. A qualified English Teacher and SENDCo, Aileen also completed a Masters Degree in Raising Achievement in City Schools. She has led St Matthias as it moved from Local Authority Maintained status to becoming an Academy and in 2016 worked to open a second base in the North of the City at Brentry. She has previously been seconded into Leadership positions at BFA and Rush Hill and collaborated with Easton Primary on a KS2 Early Intervention Base. She has now overseen the transition of Rush Hill becoming the third base of St Matthias Academy.
Eileen Flynn, Chair of St Matthias Academy Council
Eileen Flynn (M Ed 'Raising Attainment in Inner City Schools')
Appointed from 01 September 2020 - 30 November 2023
Link Trustee
Eileen has been a qualified teacher since 1978 gained her Master's Degree in 'Raising Attainment In Inner City Schools' at the University of the West of England and has taught chemistry and science in secondary school for almost 40 years. For the last 3 years Eileen has been teaching in a primary school. Eileen was on the leadership team of an inner city comprehensive school for over a decade.
The Director of Inclusion and the Designated Safeguarding Officer. Eileen has managed Special Educational Needs, 'English as an additional language' department and learning mentors. Eileen led her school to be one of the first two secondary schools in Bristol to be awarded the Inclusion Standard and also to achieve the Healthy School's award. She also led on the Aiming High project to support the achievement of African Caribbean students. Eileen has worked with colleagues across the city (Bristol) to avoid permanent exclusion of students and was a member of the Fair Access Panel. Eileen has also taught in Japan and worked with colleagues in Canada and Jamaica.
Eileen has been on the Academy Council of St Matthias Academy for over a decade, her ambition is to ensure that all children receive the support and care that they need without having to go through the damaging process of permanent exclusion.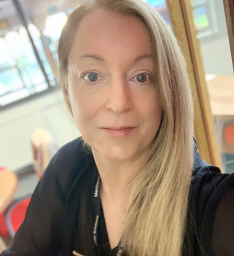 Sam Williamson
Academy Councillor
Appointed from 10 June 2022 - 09 June 2025
Having grown up in the South West Sam Williamson began as a languages teacher in the world of education following a successful career in local authority revenues. Having worked all over the South of England in various senior leadership roles Sam took up a Headship of a very challenging school in coastal Kent and was fortunate to have been invited to speak at various events including The Headteachers Roundtable at Number 10 Downing Street on Coastal Challenge. Having taken this school on a transformational journey Sam returned to the South West as Principal of Merchants' Academy leading it out of Special Measures.
Sam now holds the post of Executive Lead for Secondary at Venturers Trust and is developing a coaching culture and Professional development Institute for The Trust. Deeply committed to social equity Sam is invested in research - based approaches and grounded in authentic values driven leadership. Sam is very proud to be involved in system wide transformation via the involvement with the newly created Five Counties Teaching School Hub and acutely sensitive to the needs and benefits of a collaborative approach to building capacity to transform the outcomes for all young people in the South West.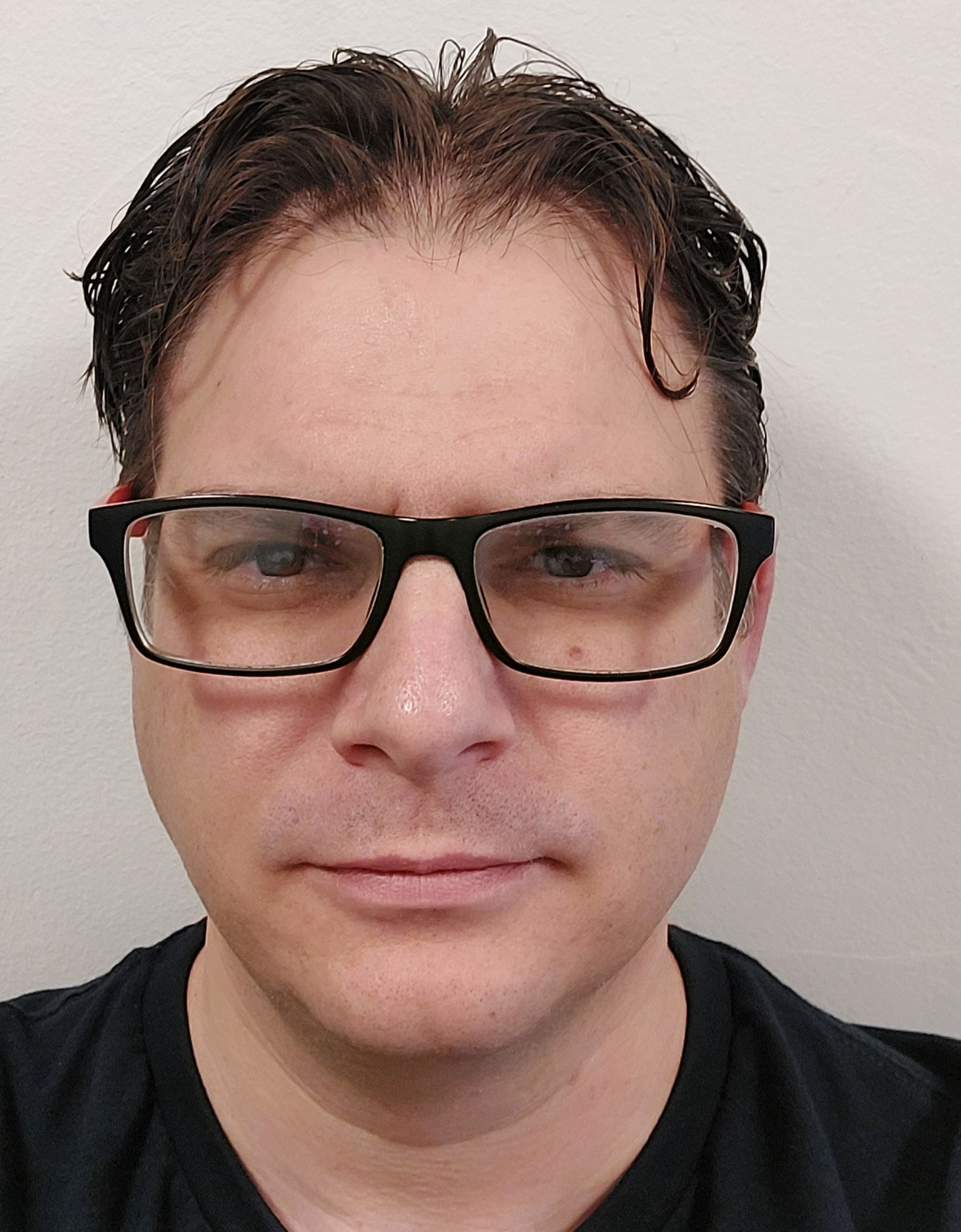 ​

​

Phil Serle
Support Staff Representative
Elected by Staff from 01 November 2023 - 31 October 2026
Bio to be uploaded soon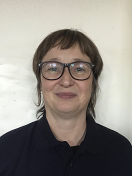 Karen Darnton
Teaching Staff Representative
Elected by Staff from 01 November 2023 - 31 October 2026
Bio to be uploaded soon
Kerisha Stephenson
Academy Councillor
Appointed from 08 June 2021 - 07 June 2024
Kerisha is the Administration Assistant at Soundwell Academy, handling HR and new student transitions.
Kerisha is originally from Jamaica, having moved to England at the age of 10 years old for the chance of better educational resources and support. It led to her being the first person in her family to go to university, gaining a degree in Film and Screen Studies with Media Communications from Bath Spa University, working in film and television production shortly after graduating.
Kerisha is passionate about the creative arts, different social justice causes, having grown up as a member of Bristol's BAME (Unity) and Green Capital Youth Forums.
Before starting her current role, Kerisha worked as a PR, Marketing and Business Administrator for a local adult social care provider, specialising in health and wellbeing for both staff and service users. This has led to her being a volunteer with Coproduce Care, campaigning for and supporting parity with the NHS for the social care sector. Working in Social Care has been the driving force to joining the special educational needs sector. She aims to have a positive impact on the lives of students across the MAT.
Kerisha has launched mental health podcast and blog around health and wellbeing resources (helping anyone who gets in touch with research or finding support available in their local area, but lack of knowledge or resource to it themselves).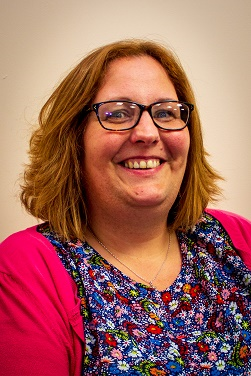 Emma Gundry
Academy Councillor
Appointed from 22 November 2021 - 21 November 2024
Emma has worked in education for over 20 years and started her teaching career in Downend School.
For the last 13 years Emma been based in Weston Super Mare and is now Principal of the Voyage Leaning Campus, the North Somerset pupil referral unit.
As a Fishponds resident, she is pleased to be part of the academy council and supporting staff in their work with the young people of Bristol.

Christine Townsend
Vice Chair
Appointed from 20 June 2022 - 19 June 2025
Christine qualified as a secondary school teacher over 25 years ago and has gained teaching and management experience in both mainstream and specialist settings in London, Coventry and her home city of Bristol.
Christine is an experienced governor and was until recently the chair of Bristol statutory School Forum. Christine was elected as a local ward councillor for Southville in May 2021 and is now the shadow cabinet member for Education and Children's Services. She is the vice-chair of the council's People Scrutiny board that oversees the implementation of the administrations work in these areas and a member of the Corporate Parenting Board that oversees services for children in care as part of the Corporate parenting responsibilities. She is a member of the local SCARE board that focuses on the RE curriculum and workforce development across all schools within the city and represents Bristol as part of Adoption West, whose work is focused on the adoption from care processes, when children are in need of finding forever homes following a period of local authority care.
Christine has extensive knowledge and experience of the new SEND system and how this is structured in Bristol. She is an expert in the areas of school admission arrangements and the legal responsibilities held by schools in relation to student admissions and parental rights.
Samuel Canterbury
Academy Councillor
Appointed by from 18 July 2022 - 17 July 2025
Sam has over 10 years of experience working in the finance teams of digital and advertising agencies.
He has a passion for continual improvement and believes that everyone should strive to be a "life long learner". Something he believes his foundation in chartered accountancy instilled in him.
A relatively new resident to Bristol and a first time governor, Sam is excited to help support the staff and young people in the MAT.